On the wall of the café by the town hall of the immigrants,
Ben Gurion's hair blows in the wind.
Hanging next to the sweet doughy face of Oum Khultoum,
in the same kind of frame.
That was in 1955 or '6, and I thought that if they hang
a man and a woman side by side,
they must be bride and groom.
Published by Rice Paradise, Zmora-Bitan Dvir Publishing House (1996). Translated from the original Hebrew by Karen Alkalay-Gut.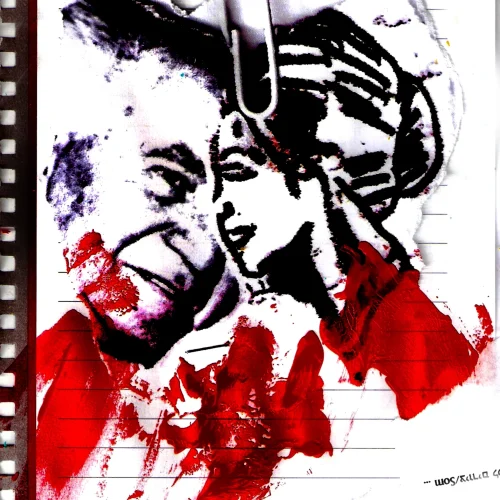 Original artwork by Ronny Someck